For http://dailypost.wordpress.com/2013/03/08/my-neighborhood/  ..
There are a few Pachinko parlers within 10-minute walk from my house.
One of them has a big gorilla display on the wall.
This display has survived the earthquake. But I am afraid that someday it will go off the wall and fall to the ground.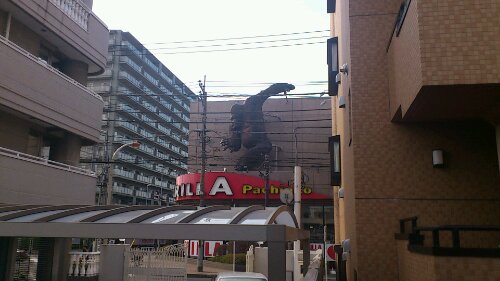 Decades ago when I moved to this area, there were many small factories. Now most of them are closed.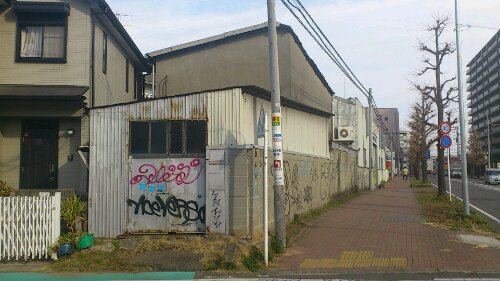 It is inevitable that the economic environment changes and old industries disappear.
I posted these photos from my Android phone and added a little essay from my PC.